GMW (Grandmothers, Mothers and Women), WOULD YOU VOTE FOR THE GOP?
Fact Check before you vote: LOOK AT THEIR RECORD…Conservative leaders Put the 1 Percent before the 99 Percent Time and Again.
We're very impressed with our President: Biden, Elaine Luria of Va. and Val Deming's of Fl. They are not hiding behind," politically Correctness," they're toting their truth. Which makes us willing to try and budget in donations to support them.
We're sick and tired of trying to defend the angry black Woman. An angry white man got on the Supreme Court, without the qualification, because he got angry during his confirmation hearing.
Republicans once called government the problem-now they want to run ours life. Especially women; we're not smart enough yet)! Women's Reproductive Rights are too high tech for us to handle. it should be controlled by men and the government.
147 GOP'S voted to overturn election results it 2020. Our Capital Was Attacked January 6.
Roe v Wade was Reverse, Voter Fraud is alleged but never proven. They're Against gay marriages. GOP senators Block bill to codify Americans' right to contraception. Young women 18 to 50, your reproductive choices are in the hands of the GOP and your vote.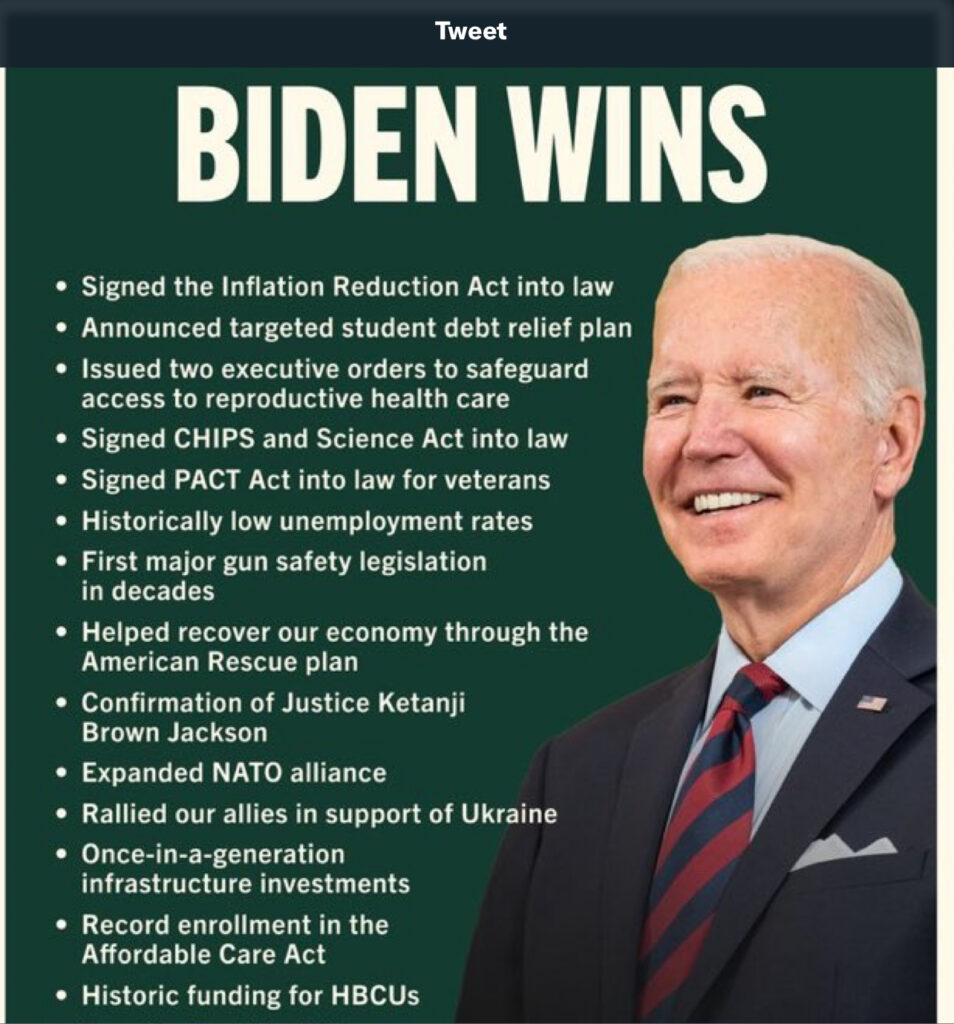 200 House GOP voted against Millions of American jobs and funds for urgently needed Infrastructure throughout the country.
Nearly 200 House GOP's voted against bill to ease baby formula shortage.
Every single House GOP voted against efforts to lower gas prices, and stop Big Oil's price gouging on gas.
Every Republicans in Congress just voted against lowering the cost of prescription drugs.
Republicans blasted for voting down $35 insulin price Cap after lamenting high prices.
Republicans stall bill to aid veterans exposed to toxic burn pits. They promotes pandemic relief they voted against.
The GOP'S have banned over 1600 hundred books about historical truth, their own leaders have apologize for.
The Democratic are polling poorly on Biden 's lifting the curbs on migrants entering the U.S., and are divided on the issue, Republicans wants to focus on migrants as a fertile line of attack. But, Trumps immigration policy left hundreds of children separated from parents The GOP has not been able to connect The parents of over 545 children separated at the border back with their children. Bipartisanship Is Needed on immigration. Neither side smell-good-on-immigration.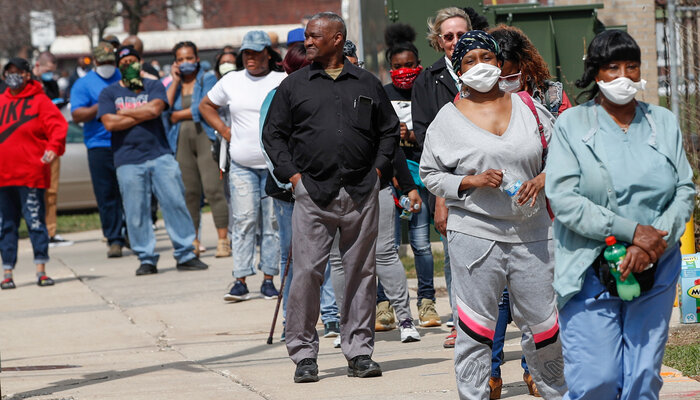 The Impact of Voter Suppression on Communities of Color, Studies show that new laws will disproportionately harm voters of color. Federal legislation is necessary.
Brennan Center report: Voting restrictions prevalent in GOP states 19 GOP states enacted 33 laws that will make it harder for Americans to vote. GMW, What's next?
"Siding with insurrectionist," 203 House GOP's voted no on coup prevention bill. The Senate GOP blocks domestic terrorism bill weeks after 10 killed in Buffalo.
GMW we have the collective power and the tools to help our daughters continue to control their Reproductive Rights, and let those few men on the SCOTUS know, they're treading where they have no right to go.
In the Name of Jesus,"we turning America Blue in 2022." The country can't Red and survive.