A NEW CORONAVIRUS SHERIFF IS IN TOWN: OMICRON VARIANT
HE'S ONLY AFRAID OF HERD IMMUNITY CAUSED BY: VACCINATIONS & MASKS
I Got my Vaccine Booster before Thanksgiving, To Ensure the safety of my family around me…NOW we need the Serenity prayer: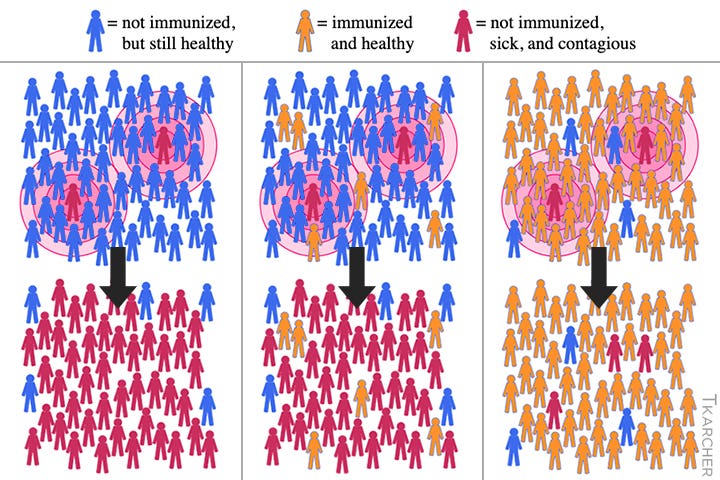 Lord grant me the serenity to except the things I cannot change: THE CORONAVIRUS IS AMONG US! We Can't Change That.
The courage to change the things that I can: GET VACCINATED AND WEAR A MASK! We Can Do That.
And, the wisdom to know the difference: THAT YOU'RE PROTECTING YOUR FAMILY, FRIENDS, COMMUNITY, CITY, STATE, COUNTRY AND THE ? FROM YOU!!! We Can Do That.
YOU ARE HELPING TO PROVIDE…HERD IMMUNITY
GMW (Grandmothers mothers and women), It's incumbent upon us to protect our families to the best of our abilities and to walk-softly among those playing Russian Roulette with their lives. TRYING TO NOT BE APART OF: HERD IMMUNITY
Common sense is missing in so many of our political leaders and fellow American. Not realizing vaccinations, wearing masks and constant-hand-washing helps produces Herd immunity which will help prevent the variant from getting stronger and spreading wider. where each new variant is more deadly than the one before.
I have resolved to just pray for the unmask and unvaccinated; because many of them are in my family, and I'm sure, yours also.
This I pray in the mighty name of Jesus?#