SHElIA BYBUM-COLEMAN… Is Going After The Speaker Of The House' s Seat, We Can Help Her.
Grandmothers, Mothers and Women ( GMW) Meet Shelia Bynon Coleman who has the audacity ( as I have heard) to challenge Kirk Cox (Speaker of the house) and HD for the 66th District. which includes Colonial Heights and parts of Chesterfield County and Richmond City. Let's support her in every way possible.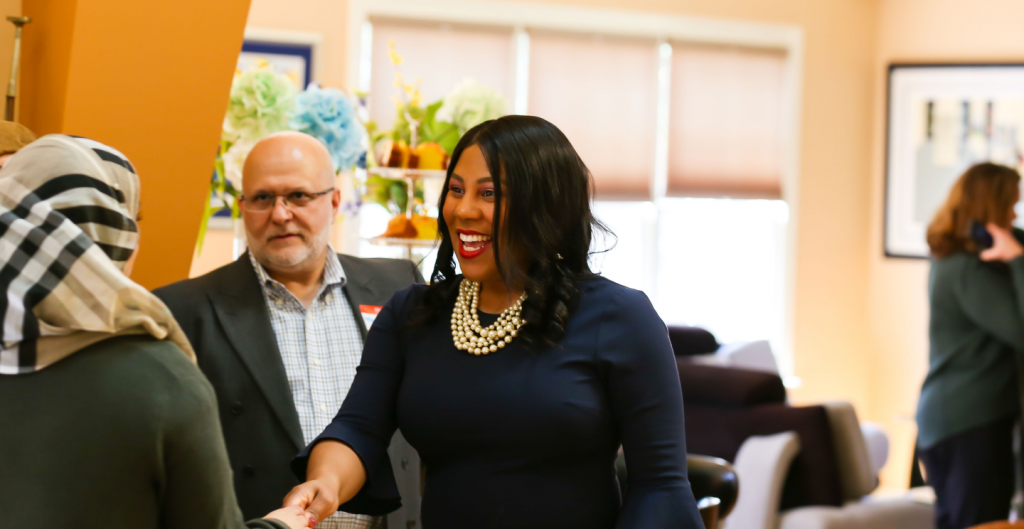 GMW we may not be able to vote for her, but it's incumbent upon each of us to rally around her, making sure any friends or relatives living in her HD is ready to vote. Because her opponent Kirkland Cox has been an obstructionist.
Sheila is challenging Kirk Cox, a nearly 30-year Republican incumbent. As Speaker of the House of Delegates, Cox has led efforts to defeat legislation on LGBTQ+ rights, gun violence prevention, and voting rights without full floor votes. Cox also opposed Medicaid expansion under the Affordable Care Act for years until Democrats flipped 15 seats in the House of Delegates in 2017. Earlier this year during a special session:
Speaker Cox not only blocked every single gun safety bill, he invited the NRA to set up shop in his conference room for the day.
He adjourned the session just 90 minutes after it started, then told the Washington Post he would rather they discuss the bills "after the election."
His work paid off. The NRA donated $200,000 to Republican leadership for their loyalty.
Shelia speaks in passionate and personal terms about the liberal issues that have propelled her into politics.
A. A son with a learning disability.
B. A daughter who was shot.
C. A cousin rejected by a landlord because she is married to another woman.
D. Bynum-Coleman calls for more funding for schools,
E. stricter gun control and a ban on LGBTQ discrimination in housing and public employment."
"'I'm a mom on a mission. I'm in this to make things better,' she said."
Bynum-Coleman supports both of the nondiscrimination bills and also blames Cox for not pushing them through to a committee vote, she feeIt's hurtful to our democracy that the leader of the House of Delegates will not allow a bill to come to the floor that has enough votes to pass when it's stuff that he doesn't agree with,' she says. If we want to see change in Virginia,' he says, 'Cox must go.'"
Shelia is a pro-choice woman; Cox voted in favor of a House resolution that declared the anniversary of the passage of Roe v. Wade a 'Day of Tears' and has compared aborted fetuses to fallen soldiers. Bynum-Coleman wants to increase Virginia's minimum wage from $7.25 an hour; during Cox's time as speaker, Republicans have blocked all legislation to raise it.
Come November 5, 2019 You Get To Choose