November 3, 2021 is critical for keeping Virginia blue.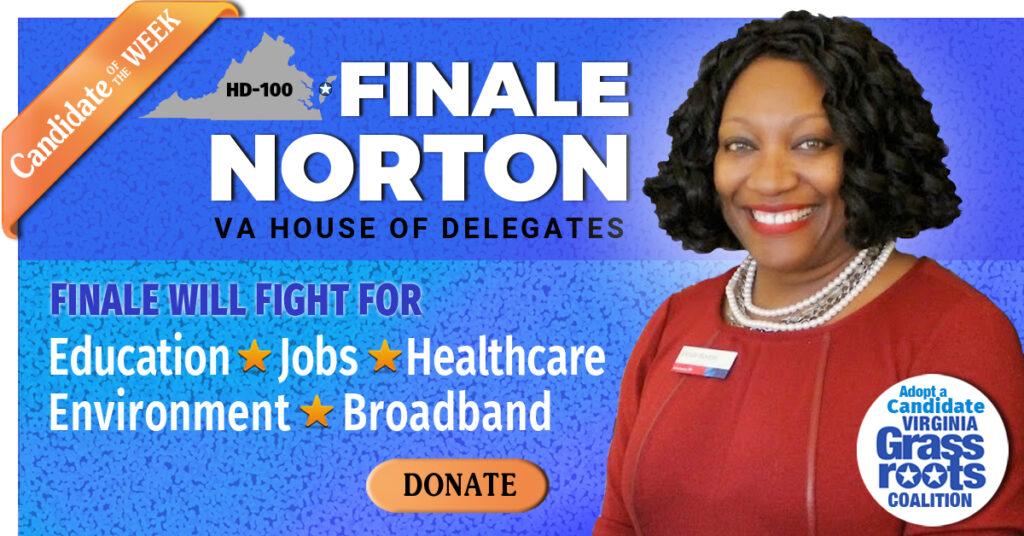 EMILY'S LIST ENDORSES 23 WOMEN LEADERS FOR REELECTION TO THE VIRGINIA HOUSE OF DELEGATES. WE MUST KEEP THEM THERE. And Give Finale Norton, Robert Bloxton's Seat in HD100.  
With these Democratic pro-choice women in office, the state legislature has made the safety, health, and economic opportunities of Virginians its top priorities. Progress has been made across the board, with accomplishments that include passing landmark climate change legislation, increasing voter accessibility, removing restrictions on reproductive health care, passing sweeping criminal justice reform, and investing in education.
This is our opportunity to reflect what the 2022 Election will Look like. Ladies we must make America, The UNITED STATES Again, And, get rid of the divisiveness that's destroying our country. It won't happen; When your  platform is a struggle for power by any means necessary, even being willing to let our babies die along with All other  vulnerable Americans, just to prove your Power-Point.
We cannot allow the Jim Crow ideology to take us back to a place in history where, " So many of us are afraid to even admit existed. Where critical race theory has some of us ,shaking in her boots! and losing our minds, They wants no part of American history being taught, Showing the good, bad and ugly of what made us who we are today. 
There's so much about our history, we're not proud of; But, it is what it is. We should be ashamed of it; But the future we want for our children, will not allow us to remain in the shamed Box. We must hang our history up to dry, then lay it to rest, but never forget, because forgetting will allow it to repeat.
Virginia: November 3, 2021, the spotlight is on us!!!