Virginians we have the power to determine what happens in VA. Our vote gives us that power,. We either use it or lose it, thank God, "the choice is ours."
FYI-Update: To all LGBTQ Virginians, if you were dishonorable discharge from the military, you can now have it reverse. Facts from Delegate Jackie Glass (The Only Female veteran in the House) reported at the Norfolk Saturday Democratic Breakfast. June 3, 2023. An informed Voter will Vote.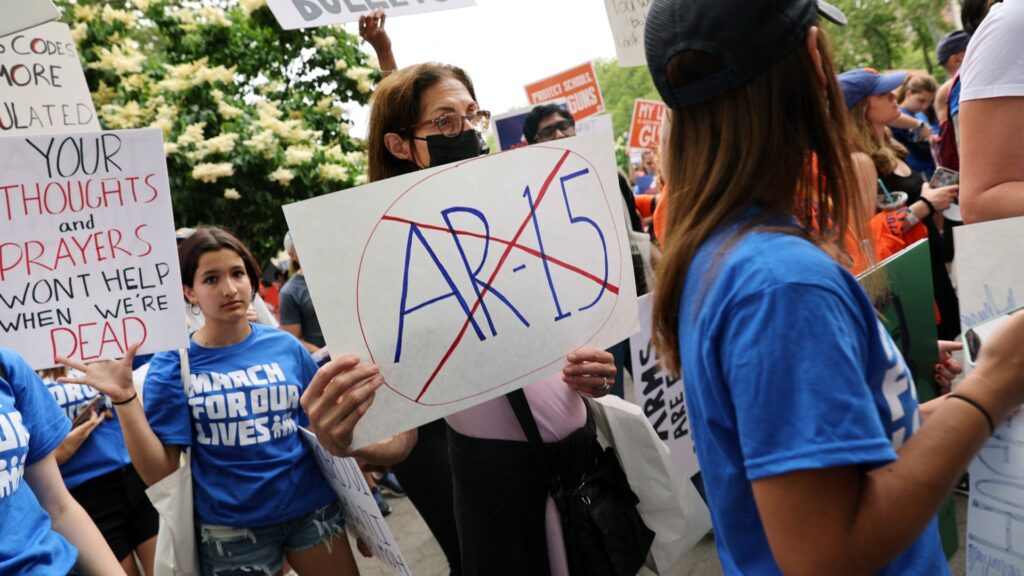 Gun violence in America this year, as of June 3, 2023, starting with our babies ages 0-11 years: 114-killed, 270 injured. Teens ages 12-17: 651-killed,1659 injured; and 269 Mass Shooting. In only Sixth-months Virginia-America the total number of Gun Death, all causes and ages 17,967. America is starting to look and act barbaric.
Our Mission: This effort to eradicate gun violence, beginning in the state of Virginia, is a clarion call to all grandmothers mothers and women (GMW) ages (18 to 120) to use our collective power of our love, God, dollars and our vote to unite with all Political leadership, and every American whose soul is weary of the carnage that gun violence has reeked upon our children and our state of Virginia. The AK-15 CAN ONLY BE USED TO KILL People, Banned for Hunting Animals. Our good-old 2nd amendment rights. Your Vote Your Choice.
Our Vision: The safety of our children is of paramount importance. The vision of GMW is to solicit the involvement of all grandmothers, mothers and women to re-create an environment in our country where every child can both feel safe and be safe
We must elect candidates who's going to legislate policies and laws that benefits the economical-societal environment of their constituents and, make it perfectly clear that people are more valuable than guns, drugs and politics. Our children need to be shown and treat as our future, "love and cherished. For example see: Minnesota Legislative Agenda 2023, ReflectIng the needs of their constituents to benefit all Minnesotans. Fact Check People over politics. Democrats really care about all Americans. Action always speaks louder than words.
To all Virginia, we have the power to determine who governs us. Our vote gives us that power. We either use it or lose it, the choice is ours. Not the GOP, being the decider of what human rights should look like for women, LGBTQ, and Trans. In Virginia.
Look at what the GOP is trying to doing in Virginia: Making frivolous decisions, sending troops to the Southern Borders, to copycat Ron DeSantis of Florida. Banning books, telling African American our history doesn't matter. We can either except it and be quiet, complain to each other, or we can. vote them out of office. We have the power, and opportunity, this November 7, 2023; it's up to us. The GOP Authoritarian Behavior can only exist IF WE LET IT!
Democrats are looking to regain the House (with our Help) and keep its Senate majority, which would give the party a stronger "brick wall" to block Youngkin's priorities from passing. Even with just Senate control, Democrats were able to stop efforts to roll back voting law changes and proposed abortion bans. We will not tolerate Ron DeSantis's agenda In Va..
It's time Virginia's Elected Officials legislate with the understanding they were voted into office, and this year all 140 seats in our General Assembly is up for re-election, The House of Delegate. The Senate . Who's my legislator.
Virginia's Primaries are June 20, 2023. We have some excellent candidates running. Please Support Your District.
WE CAN CHOOSE WHO GOVERNS US, By Voting. In The Name of Jesus, We Pray.

Wear Orange on Social Media. This is Gun Violence Awareness Month.