A Wednesday Nite Bible Study:
My church epitomizes what building strong marriages,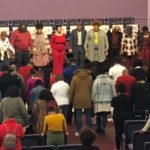 families, relationships, communities, cities, states and the nation should look like and become. My Pastor Rev. Kirt T. 1st Lady Sharon Houston, is a great example of Strong Marriage. They exemplify being their brother and sister keepers. All of us members appreciate the fact,  they are not pretentious, they truly care, We can follow them, because their walk reflects their talk.
Grandmothers, Mothers and Women (GMW) of Virginia, we have no time for the Blackface and KKK rhetoric of 40 years ago.  We've used common sense and discernment, and deciding to judge them, by their current behavior and Legal Due Process;  based on what they have done, is doing and will do for Virginians.  We will continue to hold them accountable for forward progress, as we continue to vote for candidates who address our issues and make us feel like they want our vote. If candidates  wants the vote, then you must go into all  neighborhood, and ask for it.
GMW of color we finally see the reality of our power when used in addressing our issues.  when it comes to the  use of our power of Our: Vote, dollars, God and Love, we will never be taken for granted again. God and Love must be our guiding factors, starting at home, in strengthening our marriages, families and relationships.

For the GOP in particular, going forward, if you want our vote, don't try changing the rules, come and get it. Let us know what you're going to do for us. As for the democrats, you can no longer take our vote for granted, It's no longer a given.   All parties are now aware,  if the candidates are not worthy, voters will also stay home.  Going forward,  we're demanding Bipartisan Leadership, because our leaders on both sides of the isles has
been so busy fighting each other, until we the people who put them there is lost in the madness, or no longer important.  To our Men: "We love you, but, you will no longer be allowed to govern as you have. We are going vote you out, and take your seat.
We don't want Walls. We want our babies  to go off to school  being safer because we have banned Assault Weapons, so no crazed person has access to them. We must put people in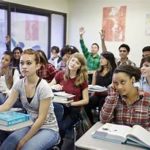 office who will give us  sensible guns controls. Suicide among our 15 to 19 to year olds has increased, and guns plays a major factor in its success. So many of our schools, especially in urban communities are underfunded and over crowed. Our teachers across the country are striking daily for better pay and conditions, 5 billion dollars will easily solve those problems, and the money would get back greater dividends.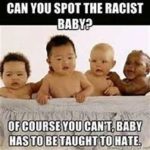 Our babies are innocent until injected my their parents venom.
GMW our hands are full with Today's Racism, and we all know, racism is taught. Racism is offensive and defensive behavior and each of us knows which side we're on, but that doesn't solve the problem; we must have serious dialog with each other, it's not going to be easy, but it's our only Real Option.